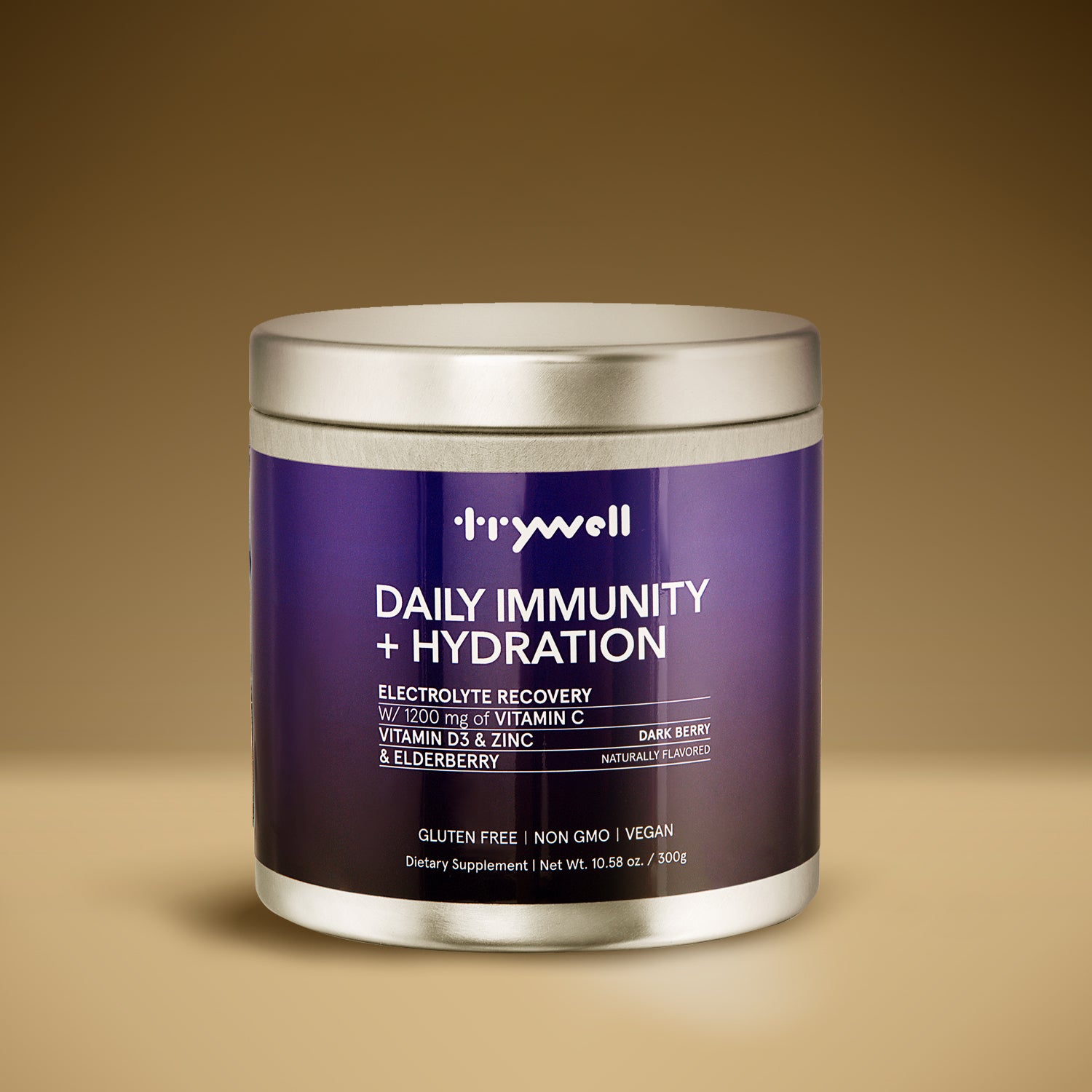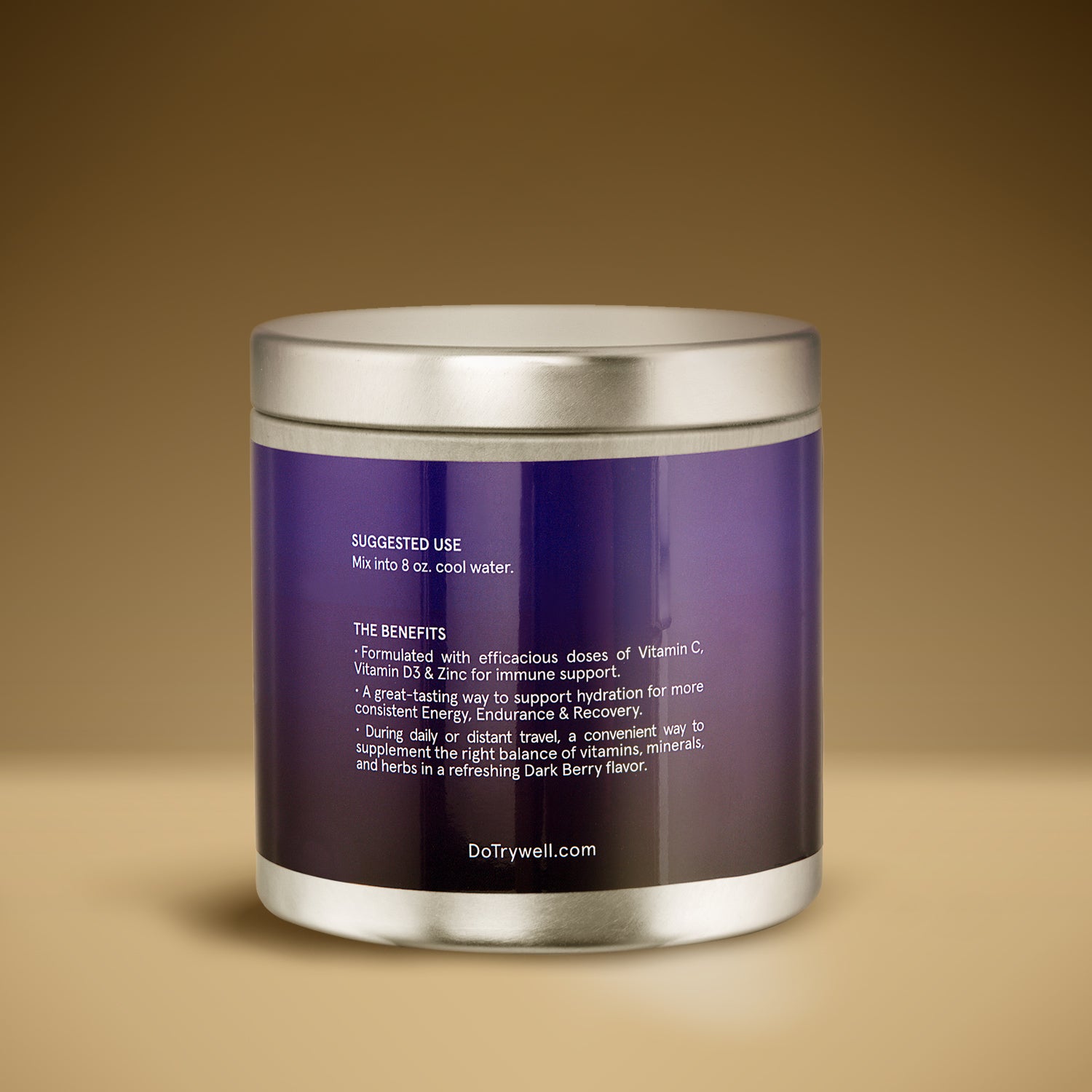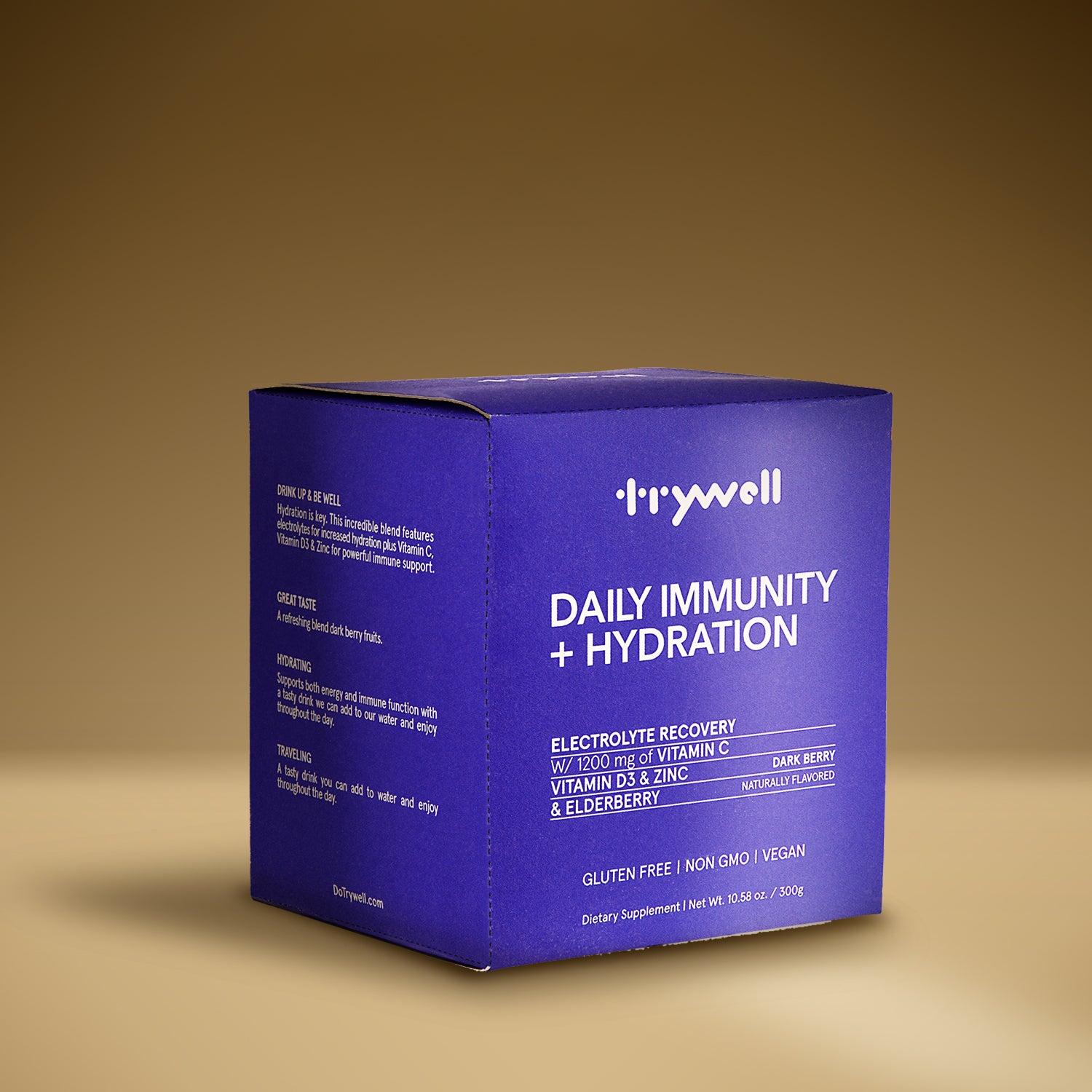 'Immuni-T' Daily Immunity + Hydration Dark Berry
Immuni-T was designed to help provide daily support for the immune system, with the added benefits of electrolytes. It's the perfect 2 for 1 product to provide Super-Charged Immune Support!
It is loaded with important immune-bolstering nutrients such as vitamin C, vitamin D3, zinc, and herbs such as elderberry, ginseng, and echinacea.
EACH SERVING PROVIDES:
1200 mg Vitamin C
500 mg Proprietary Complex with Arabinogalactan (from Larix laricina) and Beta-Glucan (from Saccharomyces cerevisiae) to support immune function.
75 mg Proprietary Herbal Immune Blend with Elderberry Fruit Extract, Ginger Root, Powder, Echinacea Powder, and Garlic Bulb Extract for an extra immune boost.
25 mcg (1000 IU)Vitamin D3
11 mg Zinc
Key Minerals (Calcium, Magnesium, Sodium, Potassium, Phosphorous, and Manganese) for Electrolyte Recovery.
B-Complex plus Chromium for Energy Support.
Gluten Free, Non-GMO, Vegan
Free of major food allergens: Contains No: sugar, dairy, wheat, gluten, eggs, peanuts, tree nuts, fish, shellfish, preservatives, artificial colors, or flavors.
Suggested Use: As a dietary supplement, adults take one (1) scoop daily. Add 1 scoop to 4-8 oz. of water and stir until dissolved. Fill cup with additional water or other liquid depending on taste preference.
Store in a cool, dry place and away from direct light.
'Immuni-T' Daily Immunity + Hydration Dark Berry