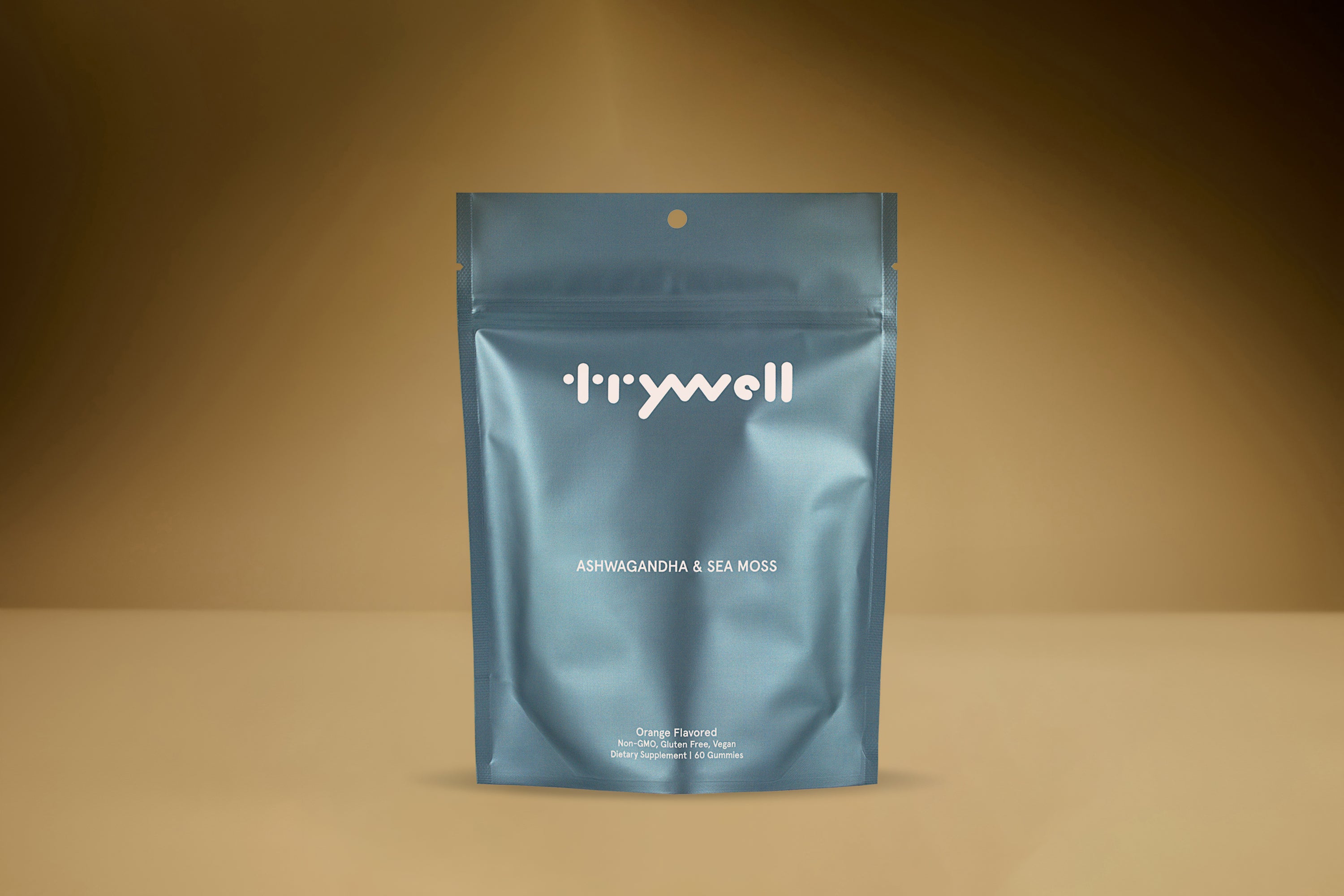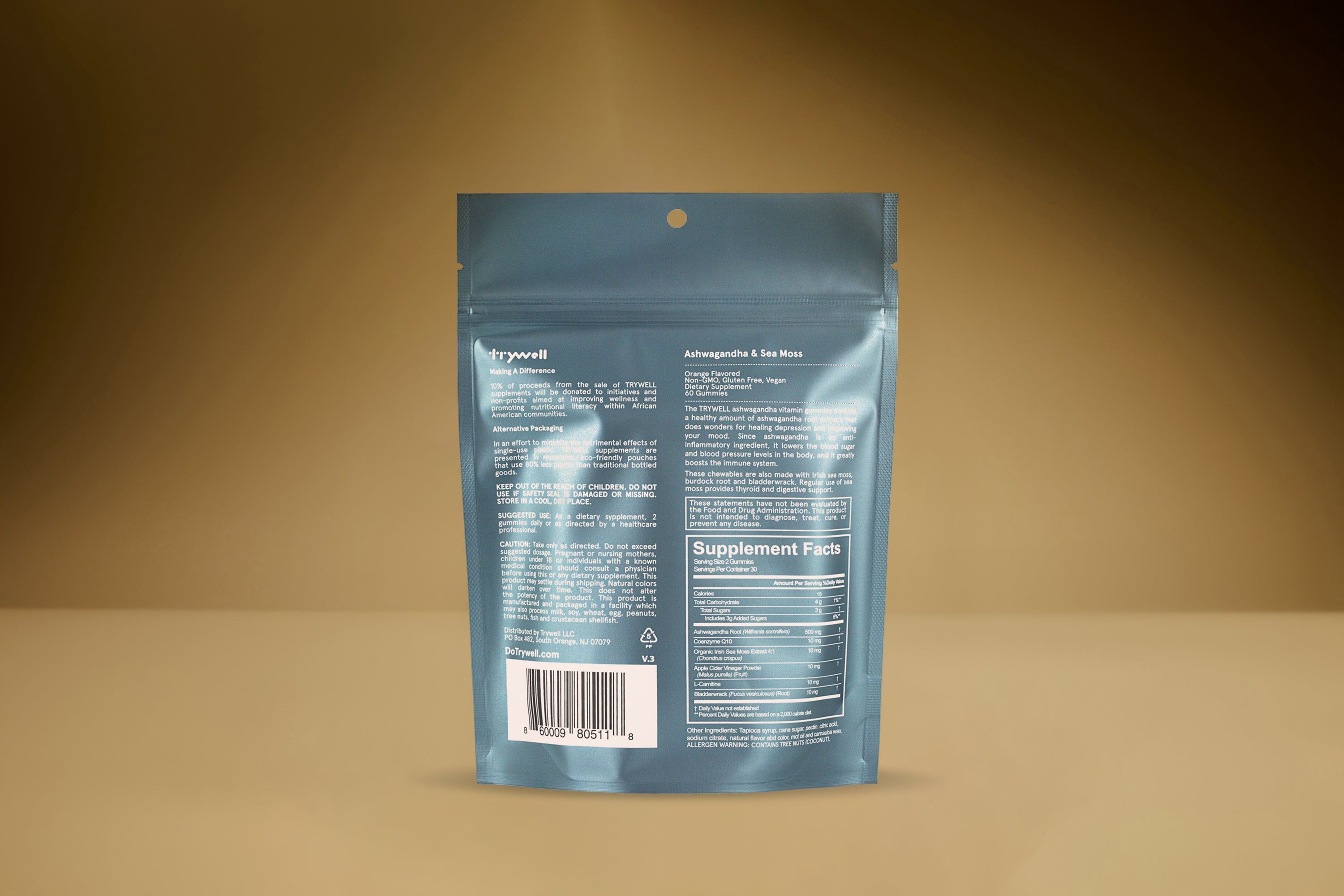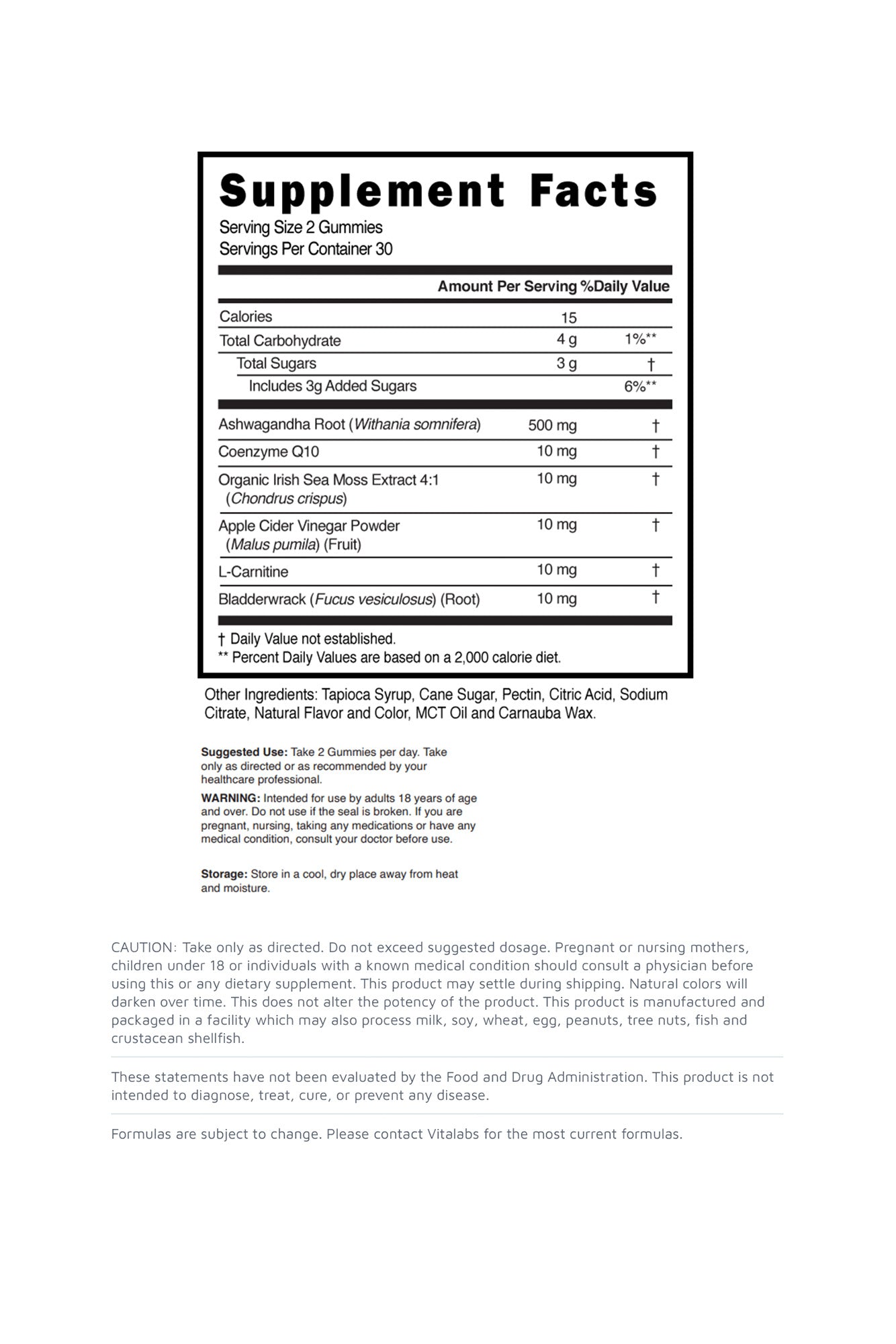 Ashwagandha & Sea Moss Gummies are an easy and delicious way to get the daily dose of nutrients. They contain a unique combination of sea moss and ashwagandha, two natural ingredients that have been used for centuries in traditional medicine.
One of the reasons Sea moss has been touted as a superfood recently is that it's a vegan, gluten-free source of many nutrients. Some of the nutrients contained in sea moss include Vitamin B2, Vitamin B12, Calcium, Chromium, Magnesium, and Zinc. Sea moss also helps with digestion and the respiratory system.
Ashwagandha has long been used in medicine to increase energy, improve overall health and reduce inflammation, pain, and anxiety. It is a natural relaxing remedy. In addition, ashwagandha has also been associated with reduced inflammation, improved memory, improved immune function, and anti-aging properties.

SUGGESTED USE: 2 gummies daily or as directed by a healthcare professional.